CargoTrike Classic Narrow
The CargoTrike Classic Narrow is very robust and strong design
that offers great stability when parked and loading , The big
capacity box is standard equipped with 2 benches and seatbelts
for 4 children, but will also take babies/toddlers in a Maxi Cosy or
baby/toddler seat(s).
To keep them dry there is the option of a fixed tent in colours
red, black or crème.

Length 210cm x width 85cm
Bottom surface: 86 x 54 cm
Colours:

gloss black/matt granite/petrol blue
Gear options available
Rollerbrakes:
NN7d: Nexus 7 speed hub gears
NN8d: Nexus 8 speed hub gears
Coaster brake with rollerbrake in front:
NR8d: Nexus 8 speed
Also available with Shimano Steps electric assist.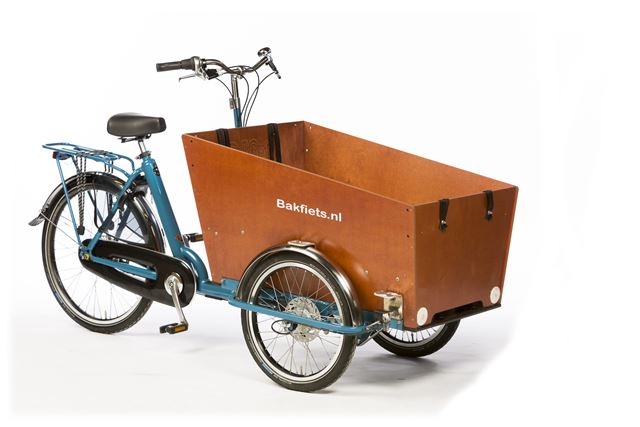 Options and accessoiries for this model