CargoTrike for Six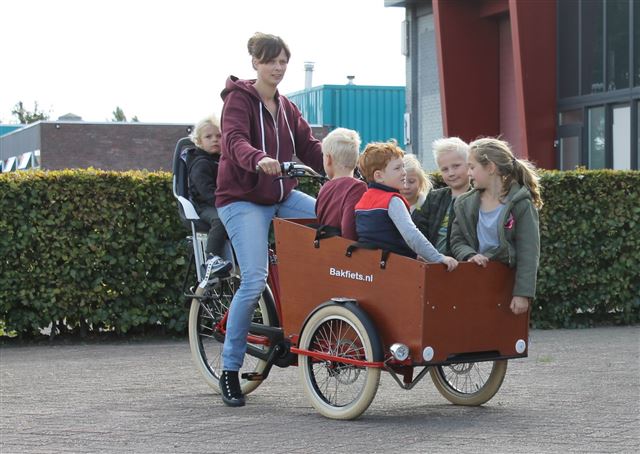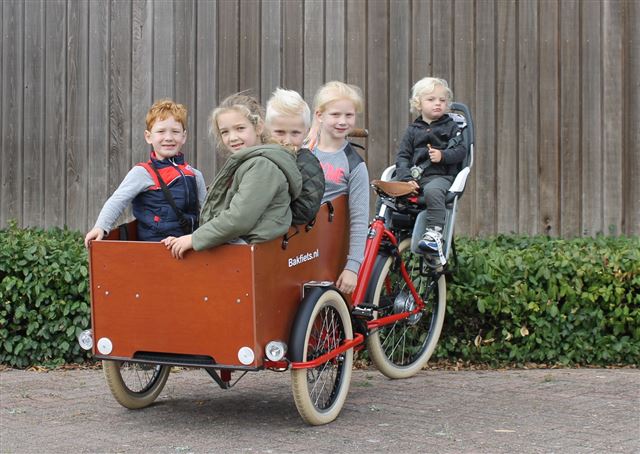 The CargoTrike is suitable for multiple children
The CargoTrike Wide is excellent for transporting multiple children. It's also suitable for daycares, or large families. Fitted with the standard sideways mounted benches, up to 4 children can be seated inside the box.
Daycare model
The Daycare model comes with benches fitted in the other direction. This allows for up to six children with seatbelts to fit in the bin, depending on their size. One more small child can be safely transported in a seat that can be mounted to the rear carrier. This means a total of up to seven kids can be transported safely with this model.
Types
The Trike is available both as e-bike and without electrical support. With the electrical mid-engine from Shimano, taking a ride with a fully loaded Trike is child's play. The e-bike version has been tested and approved for use on public roads without a license. Please do stick to safe areas and mind traffic laws and regulations.
Where to get
Our products are available exclusively at bicycle (and tricycle) retailers. For a complete overview of our Dealers, click here.