Cargobike Classic Short
The CargoBike Classic Short is most simular to the original model,
easy to steer, has a low centre of gravity and wooden box
that allows children to easily get in and out of the box. The unique four footed
stand gives complete stability when loading and parking. Also the
magnetic safety belts are very easy in use.
CargoBike Short: length 228cm x width 63cm.
Colors:
Gear options available
Rollerbrakes:
NN7D: Nexus 7 speed hub gears
NN8D: Nexus 8 speed hub gears
Coaster brake with rollerbrake in front:
NR8D: Nexus 8 speed
Magura HS11 rim brakes:
MM7D: Nexus 7 speed hub gears
MM8D: Nexus 8 speed hub gears
MMiD: Enviolo hub gears

Also available with Shimano Steps electric assist.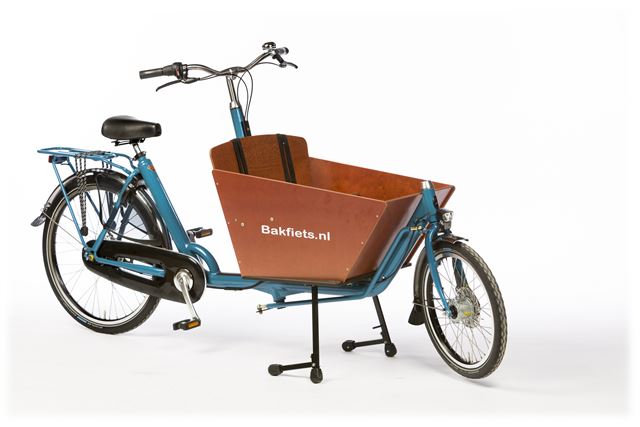 Options and accessories for this model