CargoBike Classic Short Steps
The Cargobike Classic Short Steps is a traditional cargo bike with
electrical assistance. The motor is mounted to the bottom bracket and
provides that extra push when you pedal. The battery is mounted to the
the frame below the handlebars.
Length 228cm x width 63cm
Colours:
Gear options
Rollerbrakes
Shimano 5 gear mechanical
NN5
Shimano 5v Di2
NN5 Di2
Shimano 7 gears
NN7
Discbrakes
Shimano 5v mechanisch
SS5
Shimano 5v Di2
SS5 Di2
Shimano 7v
SS7
Enviolo
SSi
Magura HS11 rim brakes
Shimano 5v mechanisch
MM5
Shimano 5v Di2
MM5 Di2
Shimano 7v
MM7
Enviolo
MMi
Also available without electric assist.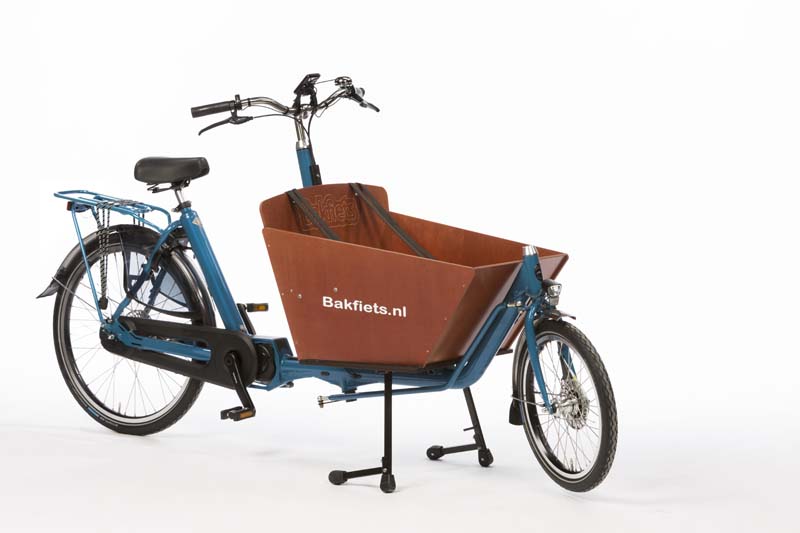 Options and accessories for this model