Models with electric assist
Electric Assist
Who wouldn't want a cargo bike with electrical assistance? Our cargo bikes are the only ones that are genuinely handmade in the Netherlands. You won't find a better cargo bike anywhere else! Our electrically assisted models are handmade as well, after which they go through thorough checking and testing before we send it off to a new home. So you're in for a treat with our original electrically assisted cargo bikes.
Electrical Drive
Almost all of our bikes and trikes are available both with and without electrical assistance. This makes cycling even easier and faster, and the electrical motor can also assist when walking with the bike or trike. As for the batteries, they're always detachable so you don't have to worry about making sure there's a power outlet available where you store your bike.
Shimano STEPS
Our electically assisted models are all equipped with the Shimano STEPS mid-engine system (the 6100 series currently). This system is relatively lightweight, but it offers proper support and a large range on a single charge. The Shimano STEPS system is very reliable and comes with a lot of extras. It offers a display that provides easy controls that can be comfortably accessed with your thumbs, so you can keep your hands on the wheel. It also comes with a mode to assist in walking with the bike, so there's no heavy pushing or dragging required.
Gears
We offer a selection of gear hubs for our electrical cargo bikes. The automated gear hub is built with the Shimano Nexus 5 hub. For manual shifting, there's a choice between the Shimano Nexus 5, Shimano Nexus 7 or the Enviolo Stepless gear hub.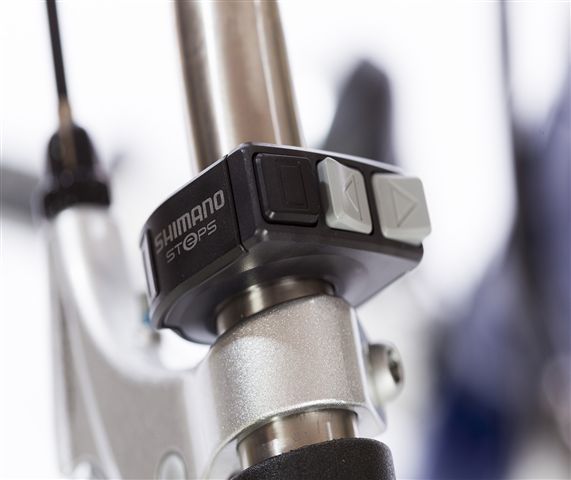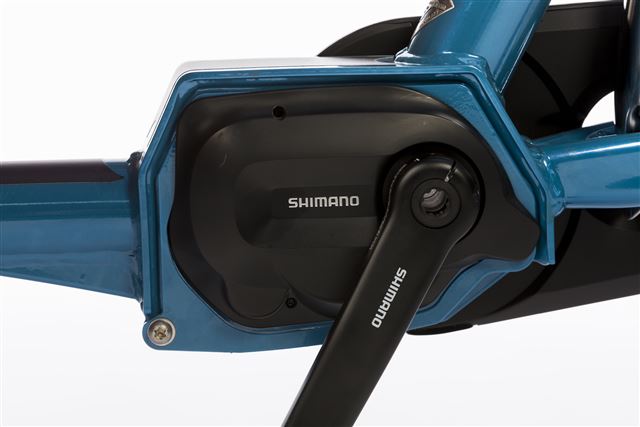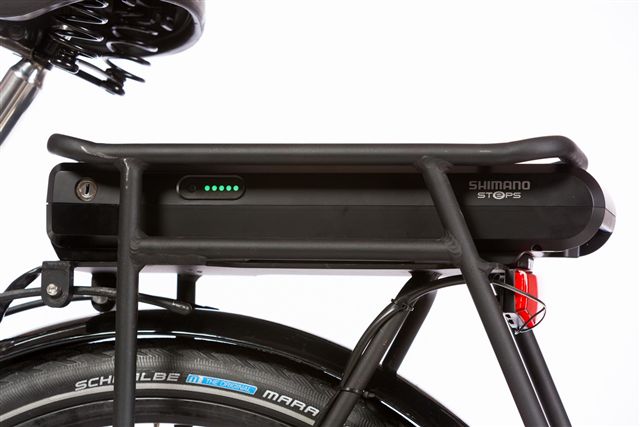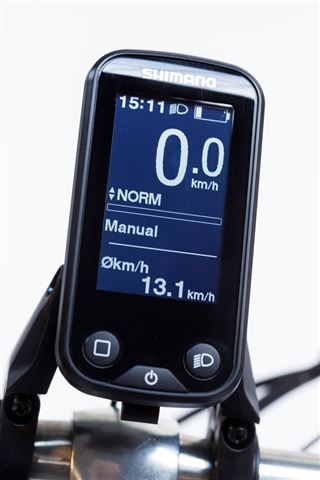 Di2
The fully automatic gear hub with the Shimano Nexus 5 uses the Di2 system. This is integrated with the driving motor in order to make shifting gears as smooth as possible. When the system is about to shift gears, the drive output is lowered to reduce the amount of force on the chain. The system can also be configured to always shift back to your preferred gear when you're standing still, so you can ensure perfect take off every time you get on.
Operating Range
Attention! it's very difficult to give a proper estimate of the operating range of a cargo bike. The range can vary between 20 and 70 kilometers and is very dependent on how much the bike and load weigh, how much effort the driver is putting in and the kind of terrain. Cycling on lots of upward slopes or typical city roads can make a huge difference. The operating range can be maximized by ensuring the tyres are properly inflated and the gear hub is set to a low gear when getting on.
Battery
We offer the Shimano STEPS system with two battery options. The first is the default 36V, 418Wh battery, weighing in at 2.55kg. The other option is a 504Wh battery weighing 2.65kg, which provides an increase of roughly 20% operating range. Both of these can also be ordered by themselves or as extra options, if you feel the need to have a spare battery with you.
Fast charger
The charger that ships with electrically assisted options is a fast charger. These kind of chargers are designed to charge the battery for about 70% in around two hours. Fully charging the battery when it's completely drained takes four hours for the 418Wh batter and five hours for the 504Wh one, give or take a few minutes of course.
Board computer
The display attached to the steering wheel isn't just a display, it also serves as a board computer. It shows information about the current battery charge, an estimate of the remaining operating range, which assist mode is currently selected and what distance has already been cycled.