Elektric models Bakfiets.nl
Electric Assist
A selection of the models are available with a sophisticated but easy to operate
crank driven electric assist motor, the battery can be in the rear rack or mounted
on the box and is removable.

Shimano STEPS
One of the big names in the cycling manufacturing world: Shimano, has
developed a reliable light but powerful bottom bracket located motor which has
a good range and long battery life. The handlebar mounted display is simple to
use with a handlebar mounted toggle switch to change between the functions
and power settings. There is even a walk function for pedestrianised areas when
dismounted.

Steps is available in combination with
different gear options
Sram Duomatic 2 speeds auto change hub with Shimano rollerbrakes
Shimano Nexus 7 speed with Rollerbrakes.
Shimano Di2 8 speed hub with electronic gear changer and Shimano rollerbrakes
NuVinci continuously variable hub gear with rollerbrakes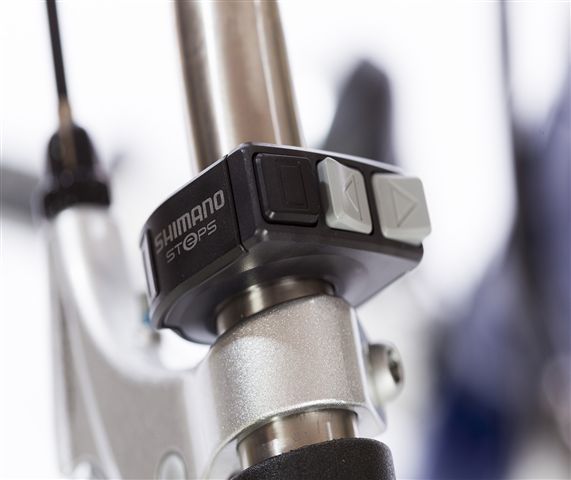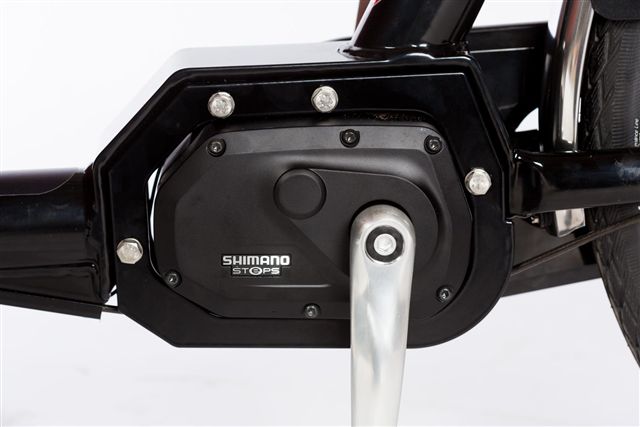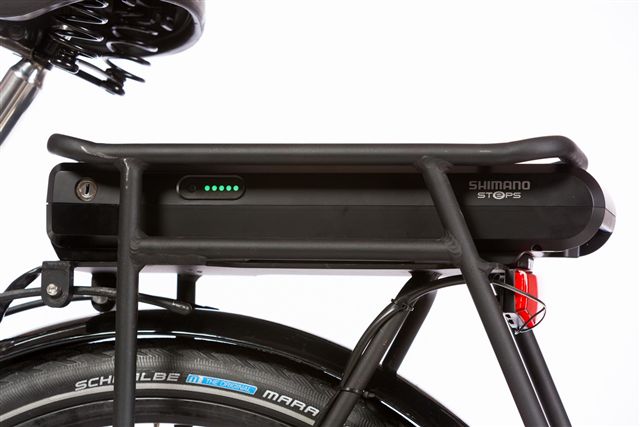 Di2
The Di2 version is fully integrated with the motor and by means of electronic
control the motor automatically reduces power slightly to enable electronic gear
shifter to make a smooth change. The system is fully adjustable so it can be set to
change down when coming to a halt and ensuring that you are in the right gear
to set off again. Or you can choose to manually select the gears with the toggle
switch on the handlebar.
Automatic Shifting
The combination of our drive unit and the Di2 internal gear hub enables you to use
the fully automatic shifting function. Torque, speed and cadence are monitored to
automatically and smoothly shift to the right gear. You can switch back to manual
shift whenever you want.
Operating Range
How far can I go on a full battery? This is a difficult question to answer as it
depends on many things;
- Weight fully loaded of the cargobike or trike including the rider
- The terrain to be covered–flat–hilly or mountainous
- City or country environments will have a big influence, stopping and starting
especially. The effort that the rider puts in to pedalling.
- The level of assistance choosen from the motor,
- The temperature; low temperatures have an adverse effect on the battery
performance.
Typically the range can vary between 25km and 70km (or 15 and
50 miles), once you have driven for a while the on-board computer will estimate
and display the potential range based on the journey so far.